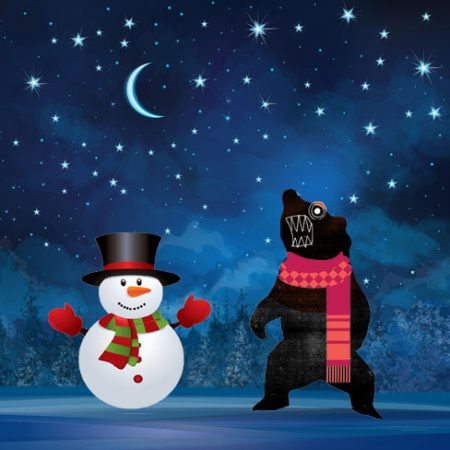 The Gift of Video. It's the Gift That Keeps on Giving.
Some of the best stories and memories are created during the holidays. So it's only fitting that our Team of Storytellers take a moment to reflect on all the ways in which life has been particularly kind to us. We love giving the gift of video.
It is 100% the gift that keeps on giving. Read on… and you might just agree!
Video Boosts Conversions and Sales
First things first. We love using videos to help businesses make some serious money. And who isn't thankful for that? Research shows that nearly 75% of users who watched an explainer-video about a product ended up buying it. Not only that, but video shows great ROI,  video builds trust, it's mobile friendly and it's engaging. So what are you waiting for!  In the video below Mad Bear's CEO, Glenn Zimmerman, tells us exactly how thankful video can make all of us.
Immersive Experiences
If you've experienced virtual reality and/or 360 video then you already know why we are thankful for them. Virtual reality and 360 technology have changed the meaning of experiential.  It's not just about travel anymore. Virtual reality and 360 video can and have become the tickets to success for businesses and education. Let's face it. It's all about the experience and it doesn't get much better than an immersive one. You can experience our recent VR project with Busch Gardens of Tampa Bay and Visit Tampa Bay. It was recently picked up by VeeR, a Global Virtual Reality platform, and the video earned the most views for the month of October on the entire platform.
Interactivity and Connection
We're thankful for the emotional and interactive nature of video. It's not just about consumption. Think about it more often than not, you're conferencing, FaceTime-ing, or reacting in real-time to a live video feed. We are all so much more connected. Any time you're able to make a connection that's a great thing. These trends then amount to converting viewers from passive consumers, to active participants. Videos prompt people to take action.
Emotion
Video has the power to engage and delight viewers like no other medium. It can put a smile on your face, or a tear in your eye. We are thankful for the ability to touch emotions in our viewers. People remember what they feel. Our Team takes pride in that. We know that an emotional response to a video makes you memorable. And when you're memorable you're successful. See and just like that- now you are thankful too. We recently produced a longer-form video for Habitat for Humanity that strikes a range of emotions. Check it out below.
Anticipation
What is better than the thrill of the unknown? Video has progressed so far in such a short amount of time. It's changing at every step of the production process. At Mad Bear Productions we're thankful for the idea and promise of what might come next as it's an opportunity to better tell YOUR story. From our Team to yours, have a very safe and happy Holiday season!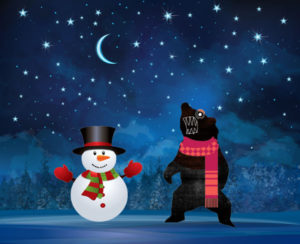 _________________________________________________________________________
About the Author: Roshni Hannon
Contact: roshni@madbearproductions.com
Her name means "light" and that is what she is… high energy, bright and fast. And yes… she does run regularly. While we're not sure what she is running from (perhaps her two young kids) we know she's covered a ton of ground. She was the Executive Producer for an award winning and number one rated morning show in Tampa for years. And now, she uses her unique blend of organization, storytelling and curiosity to help Mad Bear clients find their stories. Think of her as an architect, a story architect.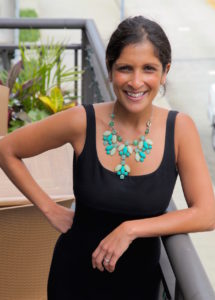 ---