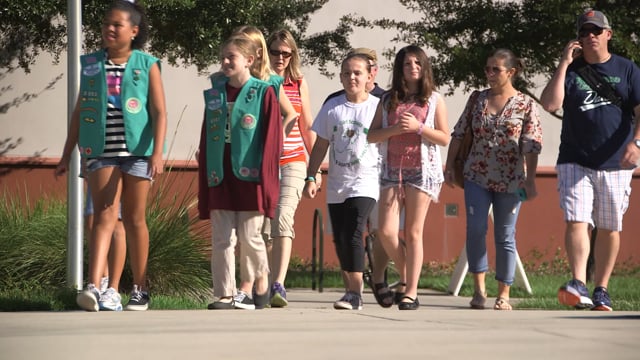 Video: The Ultimate Sales Tool
Many salespeople would love to have an assistant — a supporting team member to help them be more efficient, helpful, and effective. You know, a useful sidekick to improve their ability to connect with customers and make more sales.
That's exactly what you get when you use video. Video enables salespeople and businesses to connect with customers in a more experiential way. Think about it. With a few clicks of a button, a custom video educates and engages customers as they go through the purchasing process.
While there's a litany of ways that video can boost your business. Here are three proven reasons video should be your number one sales tool.
1. Higher Response Rate
According to Hubspot the average prospect receives more than 100 emails a day and opens only 23% of those and clicks on 2%. Don't end up in the inbox vortex! Use video to help cut through all the clutter. Using video in your emails will also:
Boost open rates by 19%.
Boost click-through rates by 65%.
Reduce unsubscribes by 26%.
2. Inspire More Action
SalesLoft recently reported that 75% of late-stage prospects that received a personalized video, closed. There's no question that the human element involved and the time it takes to personalize a video message will show your prospect that you're willing to go above and beyond the competition.
Jessica's Best Part of Her Day from Mad Bear Productions on Vimeo.
If that's not enough, here are the other ways video inspires action: In its 2017 Ultimate List of Marketing Statistics Hubspot confirms what we predicted in our last blog regarding predictions for the upcoming year:
4X as many customers would rather watch a video about a product than read about it. (Animoto, 2015)
Almost 50% of internet users look for videos related to a product or service before visiting a store. (Google, 2016) 53% of smartphone users feel more favorable towards companies whose mobile sites or apps provide instructional video content. (Google, 2015)
4 in 5 consumers believe that demo videos are helpful.
Shoppers who view video are 1.81X more likely to purchase than non-viewers. (Animoto, 2015) (Source: https://www.hubspot.com/marketing-statistics)
3. Reach the C-Suite 
Though they may not be your main point of contact, you've got to get the C-Suite on your side. And video is the sweet spot. According to Forbes.com :
65% of executives have visited a vendor's site after watching a video.
51% of executives under the age of 40 reported making a purchase decision after watching a video.
WilsonHCG: Executive Search infographic from Mad Bear Productions on Vimeo.
So there you have it. Like we reported last month, Video is a must have for your business' content strategy. If you want to sell it, tell it. Have a question about video? We can help. Just reply to this email and we will get back to you immediately.
_____________________________________________________________________________
About the Author: Roshni Hannon Contact: roshni@madbearproductions.com Her name means "light" and that is what she is… high energy, bright and fast. And yes… she does run regularly. While we're not sure what she is running from (perhaps her two young kids) we know she's covered a ton of ground. She was the Executive Producer for an award winning and number one rated morning show in Tampa for years. And now, she uses her unique blend of organization, storytelling and curiosity to help Mad Bear clients find their stories. Think of her as an architect, a story architect.