Mad Video Predictions for 2017
The future holds many unknowns. But the world of video is a different story. Gather around as we take a look into our Mad Bear Crystal Ball – which no surprise resembles our new Nokia OZO Virtual Reality camera. Take a minute or two to read Mad Bear's predictions for the world of video in 2017.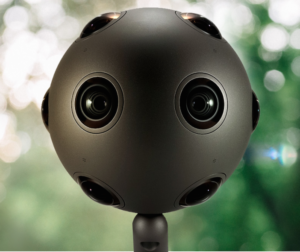 360 Video/Virtual Reality will be THE dominant buzz technology of the Year.
3D video, mobile video and even drones have had their time in the "buzz light," but for 2017 it will be all about 360 Video/VR.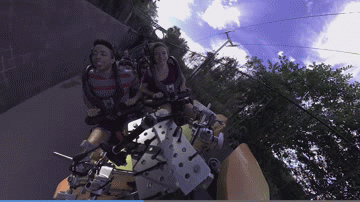 Predictive statistics are already suggesting this will be the case. Here are just some of the resources pointing in that direction:
▪Revenues from virtual reality products (both hardware and software) are projected to increase from 90 million dollars in 2014 to 5.2 billion dollars in 2018. (Read the full Statista report here)
▪Consumer spending on VR headsets will go from 1.6 billion dollars in 2016 to 7.9 billion dollars by 2020 (CNBC)
▪Dip into CES 2017 for a sense of how dominant VR has become already in the shaping of what the word "immersive" means.(Forbes)
2.  Sorry Snapchat. Instagram It Is.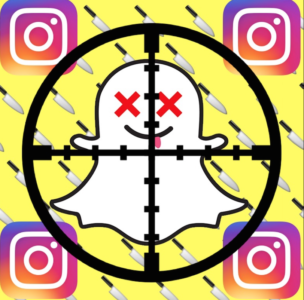 Instagram will continue to use "video stories" to take marketshare from Snapchat. The meteoric millennial monetization (yes… a three part alliteration) rise of Snapchat has come to an end, as many marketers will move away to Facebook owned Instagram (3 more "m's"… I'm on fire). There was some writing on the wall several months ago when Instagram copied Snapchat and unveiled stories  (here is one article from AdWeek) but Instagram isn't done yet. Look for further integration of video in their platform and look for more ways for businesses to utilize the platform to target ads (a la Facebook). There might even be some expiring video content and/or filters added. While I love your new Spectacles Snapchat. It just won't be enough.
3.  Interactive Video Content Will Move from "Maybe" to "Must Have"
Clickable, shareable, trackable …. it is so nice marketers are ABLE to do these things without ever having to leave a video link. As viewers decreasingly jump between platforms (i.e. "If the content originates on Facebook please don't send me to a landing page."), interactive content become the key to keeping people engaged. Interactive in these terms can mean more social media features or even a deeper use of 360 video (see the #1 prediction above).
Here is a good overview article on interactive video from the co-founder of an interactive video company Rapt Media.
So there you have it… three predictions for 2017 … in a way all three say the same thing. Video will move deeper in the direction of consumer initiated engagement. In other words, the video creator will no longer fully control what people experience and how they experience it. Now, the creator is empowered to tell the story so that the viewer can control the experience. So give your viewer the keys, invite them into the driver seat and see where they go. If the ride is good enough, they will come back for more.
---
About the Author: Glenn Zimmerman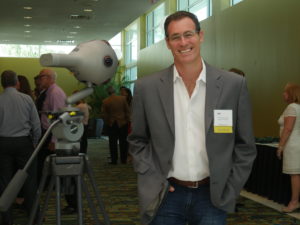 Glenn has what is best described as "Superhero Syndrome."
His affliction began as a child and has progressed with age.
He got into extreme skiing and extreme sports before they were a thing because every superhero should try flying at least once.
While at Boston University, it was his desire to save the day that brought him to Post- Soviet Russia where he explored the emerging homeless population.
His Syndrome brought him to journalism school at Syracuse University to get his MS in Mass Communications.
He later became an award winning reporter with the number one station in Detroit (WXYZ-TV) and with NBC's flagship station in New York (WNBC- TV). And, it was the reason he formed the video agency Mad Bear Productions.
With Mad Bear, he harnesses the power of story to help business, non-profits and events engage with their target audience. Video is his tool and he wields it mightily.
Glenn is a sought after speaker on video engagement and mass media. It is all part of his quest to help save the day, one story at a time.