Video Domination: 5 Tips to Avoid Video Failure in a Video Saturated World
Huffpost Live is dead. So is Al Jazeera America. The New York Times is exploring how to use Virtual Reality in news and Samsung is opening a VR studio in NYC…
Given the dominance of video and the proliferation of video-centric technologies, how do you fail at video? Or perhaps better stated, how do you avoid failing at video during the current climate of high video consumption?
We put together five simple tips to help you stay video relevant regardless if you consider yourself a media company, a small brand or a person in your garage.
1) Genuine and real should be the core of any form of video engagement. If you stray from this you risk alienating your audience. Whenever in doubt be yourself and speak honestly and from the heart. It makes no difference what you are talking about, who you are talking to and whether you are speaking for yourself or a brand… society has a very sensitive BS meter. Trigger it and you lose the audience.
2) Whether it is VR, AR or Micro-Casting; you have to remember, these are simply hi-tech tools. And it is our job as marketers to make sure we are using these tools correctly. By correctly I mean, are you creating and sharing content that utilizes the inherent uniqueness of the tool in a way that further engages and NOT simply using a tool because it is the latest shiny object.
3) Focus on creating an experience versus spoon feeding messages.  You do this by taking advantage of the specific platforms/channels you are using and asking why people use them.
For example, ask yourself why do people go on Facebook? And then think how that relates to your topic. Then remember, the video will autoplay on mute. So what does the combination of those two concepts mean for how you have to build the content?
Gary Vaynerchuk does a good job of furthering this concept.
(And remember, he did that talk in 2014. The concept has only evolved further.)
4) This one is for video marketers focusing on ROI*** While planning and forecasting, don't get caught up in the limitations of language. Because our mechanisms of communication are evolving so rapidly our language can't catch up. In essence, language is getting in the way of us understanding each other.
Was that video short-form or long-form? Does the word media adequately cover all forms of engagement? How do you differentiate between the words: content, news, media and journalism? Etc…
Many of these words have defined meanings that pre-date the digital age and can mean different things depending upon who you are, how old you are and what you do.
The best advice: begin your communication by focusing on the the result of what you are trying to accomplish and then move into how you plan on getting there. If you focus on the result first, at least your audience will know where you are going and then they will understand better what you mean.
5) The concept of making something social is misunderstood by a vast majority of people. While we are using social tools all of the time, most of us are not pausing to understand how they are benefiting us and in some cases how/why they are social.
Take the App Trivia Crack (I know… so 2015). I have always loved the show Jeopardy (despite Alex Trebek's intolerable arrogance) so it makes sense why I am addicted to this game. But in addition to the fact that I love trivia stuff, the game allows me to challenge my friends in trivia and/or challenge a complete stranger. Plus, I can rate questions and/or even create my own. And there are metrics that allow me to see how I am doing against a larger collective. That's all very social.
Or what about this… I just got the new 4th Generation Apple TV (fantastic by the way) and found a Karaoke game Sing! Karaoke by Smule where you are singing along with not only the artist but different real people who recorded themselves. How uniquely social.
_____
I hope these 5 tips have been helpful … now let's go and collectively change the world of "video news media" or whatever the kids are calling it these days.
---
About the Author: Glenn Zimmerman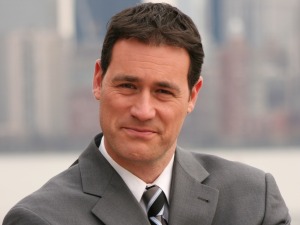 Glenn has what is best described as "Superhero Syndrome." His affliction began as a child and has progressed with age.
He got into extreme skiing and extreme sports before they were a thing because every superhero should try flying at least once.
While at Boston University, it was his desire to save the day that brought him to Post- Soviet Russia where he explored the emerging homeless population.
His Syndrome brought him to journalism school at Syracuse University to get his MS in Mass Communications. He later became an award winning reporter with the number one station in Detroit (WXYZ-TV) and with NBC's flagship station in New York (WNBC- TV).
And, it was the reason he formed the video agency Mad Bear Productions.
With Mad Bear, he harnesses the power of story to help business, non-profits and events engage with their target audience. Video is his tool and he wields it mightily.
Glenn is a sought after speaker on video engagement and mass media. It is all part of his quest to help save the day, one story at a time.