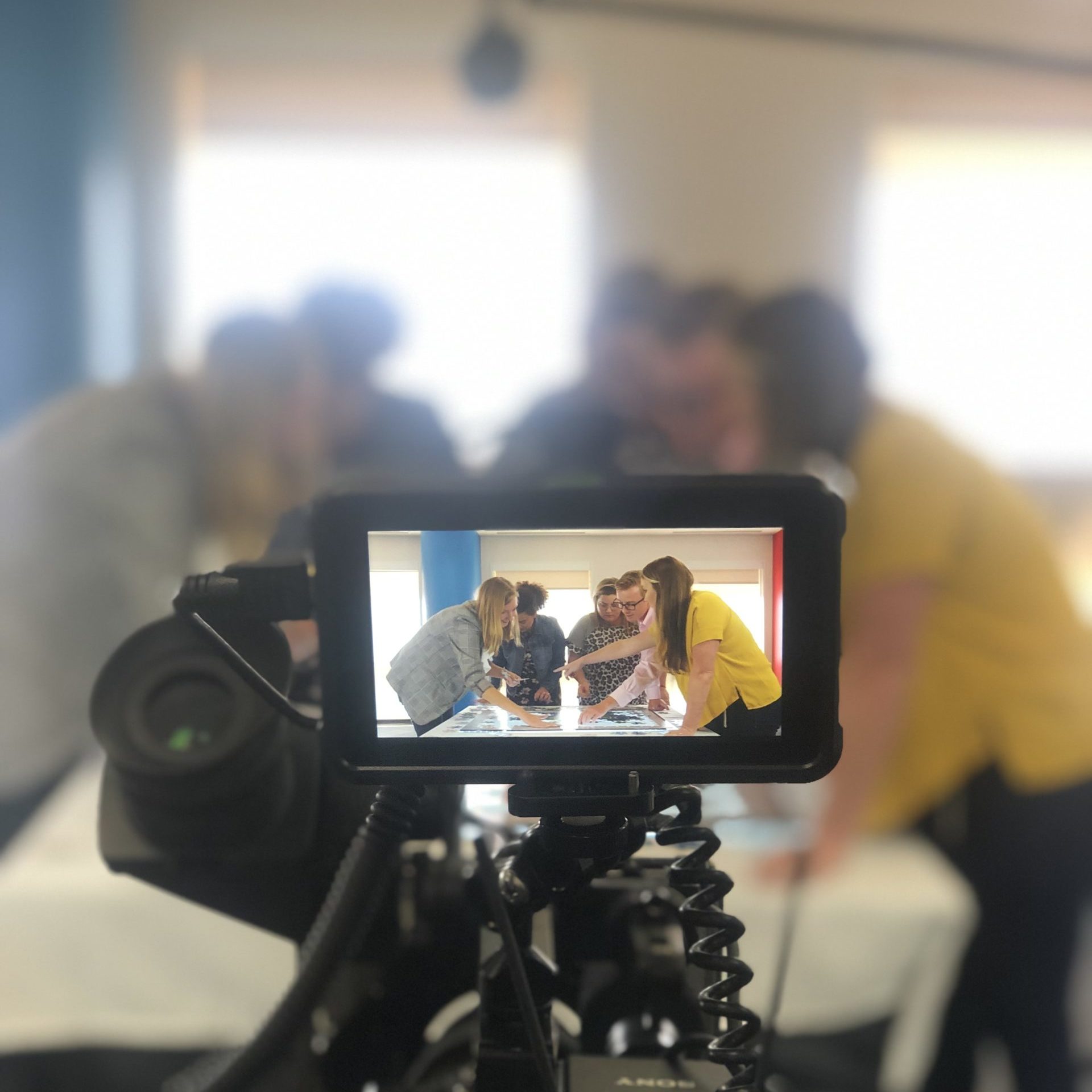 The Power of Culture Videos
Company culture is so many things. It's your work environment, company mission, value, ethics, expectations, and goals.  A Culture video is all about highlighting that good stuff for prospects, customers, and potential employees. This type of video helps tell your brand story from the inside, so people get excited about doing business with you.
Now, more than ever, people care about the values behind the brands they interact with, buy from, and work for…
Let's dive a little deeper.
Benefits of a Culture Video
The exact benefits of your particular culture video will depend on your goal.  Some of the more common benefits of culture videos are:
Increasing team morale
Improving recruitment results
Expanding your audience
Building brand loyalty
You want to show people who you are as a brand, and what you stand for, so they want to do business with you because they know and like you.
Where to Use Culture Videos
Website and Blog
Your Culture video should most definitely live on your website. You'll want to make sure it's posted on the right part of your website based on the video's goal.
For example, if you are a service-based business and your culture video helps people understand exactly why they would want to partner with you, it might make sense on your homepage. But if it's a recruitment video, the homepage probably wouldn't be the best place for it. Instead, put that video on a page designed to funnel incoming talent so they can get an immediate feeling for who you are and what you are all about.
The "About Us" and "Career" sections of your website are also great spots for your culture video.
Social Media
The targeting options available on social media can make social channels and social ads great places to post culture videos. No matter what the goal of your video, you can target an appropriate audience, either on your owned channels or using paid ads.
If your culture video is part of a recruiting campaign, make sure to share the video to LinkedIn, as well as your other channels.
Email
Your email list also gives you great opportunities, so you can share company culture videos with the people most likely to be interested in them. Just remember to target the email to the appropriate list.
A culture video can be a great way to grab the attention of a new  subscriber. A great culture video can be just the thing to keep them on the path to becoming your newest customer or employee. Word of mouth spreads and a strong company culture can go a LONG way.
What ever your resolve is, in 2020 we can all agree on the following resolution:
Do more of what works, less of what doesn't. Happy Storytelling!
_______________________________________________________________________
About the Author: Roshni Hannon
Contact: roshni@madbearproductions.com
Her name means "light" and that is what she is… high energy, bright and fast. And yes… she does run regularly. While we're not sure what she is running from (perhaps her two young kids) we know she's covered a ton of ground. She was the Executive Producer for an award winning and number one rated morning show in Tampa for years. And now, she uses her unique blend of organization, storytelling and curiosity to help Mad Bear clients find their stories. Think of her as an architect, a story architect.