Round We Go: Virtual Reality/360 Video
This week thousands have flocked to the California desert to attend Coachella, while a very different crowd flocked to the desert in Nevada, to gather in Las Vegas for the Coachella and the Comicon of the broadcast industry all rolled into one, the 2016 National Association of Broadcasters trade show, known in our circles simply as, NAB.
And while the buzz around Coachella 2016 has been old school (NKOTB and Guns n' Roses are back!), the buzz in Vegas among broadcast/video geeks is clearly all about 360 degree video/virtual reality. Virtual reality has been around for a few a years, but with advances in technology placing it in the hands of the consumer, and putting affordable tools for creating virtual content in the hands of the content creators, the use of VR and 360 degree video seems to be on the verge of explosion across the media landscape.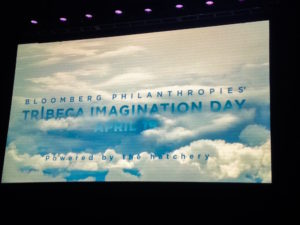 At the same time, all the way across the country hundreds gathered for Imagination Day at the Tribeca Film Festival, headlined by entrepreneur and adventurer Richard Branson. The day long summit focused on the new reality of the not so distant future. Much of the focus of that new reality was the concept and possibilities of virtual reality.
But caution! We have been here before; in 2012 our visual world was about to be rocked by a 3D content revolution that has yet to be realized. Will VR be different? I believe so, more so because of accessibility more than anything else. The Oculus Rift headsets for VR gamers cost a third of a large flat screen TV, Samsung's VR headsets, and Google Cardboard integrate with cellphones to make it a reality, and YouTube has reengineered its platform to allow for 360 degree video. At the same time, established visual technology companies ranging from GoPro, to Black Magic, to Nokia (remember them?!?!) have produced 360 degree cameras in a range of price and complexity that will serve everyone from the true professional to the amateur early adapter.
Video games, the creation of alternate worlds, the new frontiers of storytelling through virtual reality, its all thrilling and seemingly right around corner, but we are not quite there yet. As if to underscore the fact, a proclaimed "immersive reality experience, by the masters of virtual reality Felix Lajeunesse and Paul Raphael" crashed repeatedly on the "master's" MacBook Pro, and the duo had to walk us through their film using our imaginations to guide rather than being able to show us the exquisite 360 degree video footage they had shot over the past year.
While that technical failure proved an apt metaphor, Derek Belch, former Stanford football player and coach, exhibited a fascinating display of the power of virtual reality as it is being used right now in real time. His company STRIVR Labs, uses virtual reality video technology to help with training NFL athletes, allowing them to review and react to actual footage in practice situations that the players participated in the same day. And we didn't even need VR headsets to experience it. If a linebacker or a quarterback can experience 100 "real" repetitions and see themselves and see a point of view perspective at the same time, it allows the to be on the field without actually being on the field. STRIVR has also created a fan experience, allowing anybody to feel what its like to be on and NFL field shoulder to shoulder with the team they follow, not as computer creations, but rather in three dimensional as they really exist. The only thing missing is the sour stench of sweaty shoulder pads. Does it work? 10 NFL teams have signed on, as well as a dozen college programs, as well as a handful of major league baseball hockey teams.
The possibilities are endless and many of them have already arrived. Storytellers can provide viewers with an experience more intimate than before. On the job training for those working in physically stressful environments takes on a entirely new dimension. VR and 360 video are here to stay, because they're more than 3D and the headgear is optional.
---
About the Author:   Julian Williams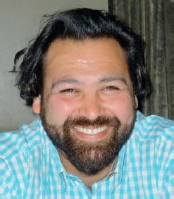 As Director of Photography and co-founder of Mad Bear Productions, all things visual pass before Julian's creative and experienced eyes. He has been capturing the story as it happens from behind the lens for more than fifteen years.
Julian's ability to find the extraordinary in the seemingly mundane is his gift. As both a cameraman and editor, Julian understands the importance of shooting the right material the first time. With a developed love for telling stories and a deep appreciation for being allowed inside the worlds of thousands of people, Julian loves shooting every kind of story.
From Shuttle launches at Cape Canaveral, natural disasters, historic elections, Super Bowls, The Olympics, a World Cup to the a royal wedding across the pond;  Julian brings his global experience and understanding for the latest technologies and trends to Mad Bear's clientele.