Turning Content into Interactive Connectivity
What do we want?
Engagement!
When do you want it?
NOW!
Interactive video is a perfect opportunity to provide customers with a dynamic experience when learning about a product, service, brand, idea, concept, etc… It's like a custom-tailored suit. By enabling them to shape the way they consume your content, you can offer a more personal interaction with your brand and get them the most relevant information faster. Plus, you get something in the process.
Here are a few ways to make your video more fun, engaging and … interactive.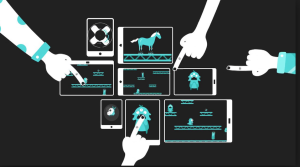 Clickable Content: Fundamentally, clickable video is any sort of online video that the user can interact with by clicking on it. That can be in the form of video overlays which allow you to display ads/ text without interrupting the content being watched. Different platforms offer different examples of this. Here is one from Wistia where we encouraged people to learn more about our TEAM:
Cards and annotations with YouTube are a simple way to get people to click on           additional videos, links to your website, products and merchandise, and more.  Cards have some advantages over annotations, like being optimized for mobile and higher click-through rates, but both can be useful. Cards and Annotations are a way to add interactive commentary, including links to your YouTube videos and beyond. See the use of a "Poll" in the video below.
---
360 Video: 360 video is pretty much just that. Only it's so much more. It's created with a camera system that simultaneously records all 360 degrees of a scene. Viewers can pan and rotate a 360 video's perspective to watch it from different angles. The net effect is a deeper level of immersion into the video. When you strap on some virtual reality goggles/headset… the experience goes to the next level, however, 360 video is viewable on computers, iOS devices and Android devices. If you watch on your computer make sure you're using the latest version of your web browser (ex. Chrome, Firefox). Google created Google Cardboard which would give you a Virtual Reality-esque experience.  The Australian Tourism Board created this 360 video of Rottnest Island. Click and experience it for yourself.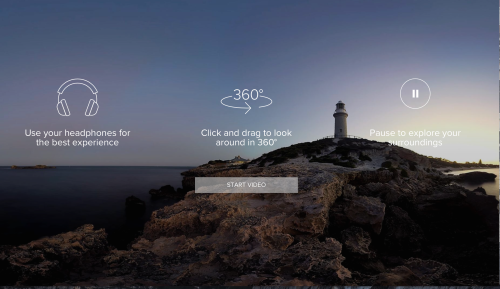 ---
Email Opt ins / Call to Action Buttons: These interactive videos contain social buttons and forms inside the video. They can include email opt in forms (like the video below), buttons (including "buy now" buttons), redirect actions, embedded html, hyperlink text, and more.)  While CTAs are great for generating leads, they can also help contribute to a different goal: growing your email list.
Interactive videos give viewers the opportunity to determine how their viewing experience unfolds. In fact, there are some brands that create multiple endings to a video and allow the viewer to select the ending they want to watch. Regardless of your tactics, the more that you can drive engagement, the better the result will be for your brand.
---
About the Author: Roshni Hannon
Contact: roshni@madbearproductions.com
Her name means "light" and that is what she is… high energy, bright and fast. And yes… she does run regularly. While we're not sure what she is running from (perhaps her two young kids) we know she's covered a ton of ground. She was the Executive Producer for an award winning and number one rated morning show in Tampa for years. And now, she uses her unique blend of organization, storytelling and curiosity to help Mad Bear clients find their stories. Think of her as an architect, a story architect.