Mandela and Mad Bear: Lessons Learned in South Africa
In addition to being one of the founders of Mad Bear, I am lucky enough to be asked to cover events for various news agencies. Recently, I had the opportunity to travel to South Africa to cover the death and funeral of Nelson Mandela.
This provided me with a unique opportunity to speak to crews from all around the world, to listen to their coverage and watch their stories. I was struck by two things: At least half the broadcasters were reporting similar information from a similar perspective, hitting the same bullet points, emphasizing the headlines, their coverage by en large covering the 'event' as one would a pop- culture event, which, in many ways it was, given the celebrity of Nelson Mandela, his status as an icon and a cult of personality. This was generally the tack of the US networks and their western counterparts.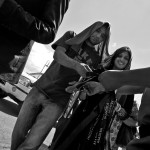 The other half covered the event in a more personal fashion, a perspective guided by their relationship with South Africa and Mandela based on economic, geographical, and ideological factors.
The ability to look at an historical event from various perspectives simultaneously was unique. It was a lesson learned, a reminder not to settle for the obvious. This is a great example of how our backgrounds in news influence how we approach our client's stories, and in the way we tell their stories. Examining a story from varied perspectives allows us to to more effectively tell stories based on our clients and their audience. It is uniquely fulfilling and fun to be able to apply lessons from one world and bring them to bear in the Mad Bear world (yes… the Bear pun was intended).
About Julian Williams:
As Director of Photography and co-founder of Mad Bear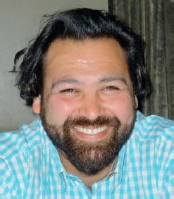 Productions, all things visual pass before Julian's creative and experienced eyes. He has been capturing the story as it happens from behind the lens for more than fifteen years.
Julian's ability to find the extraordinary in the seemingly mundane is his gift. As both a cameraman and editor, Julian understands the importance of shooting the right material the first time. With a developed love for telling stories and a deep appreciation for being allowed inside the worlds of thousands of people, Julian loves shooting every kind of story.
From Shuttle launches at Cape Canaveral, natural disasters, historic elections, Super Bowls, The Olympics, a World Cup to the recent royal wedding; Julian brings his global experience and understanding for the latest technologies and trends to Mad Bear's clientele.