Contributing to Streaming Media Producer
My first piece was featured on Monday, March 19th on Streaming Media Producer, an offshoot of the online video powerhouse Streaming Media that gives video content producers tools and techniques to better their craft. Streaming Media is a well respected industry magazine in the online video community and to be featured as a contributor is truly an honor.
From my discussion with the editor, this will be the first of many "video articles" we do for them and I could not be more excited.
Here is what the Streaming Media Producer homepage looks like right now…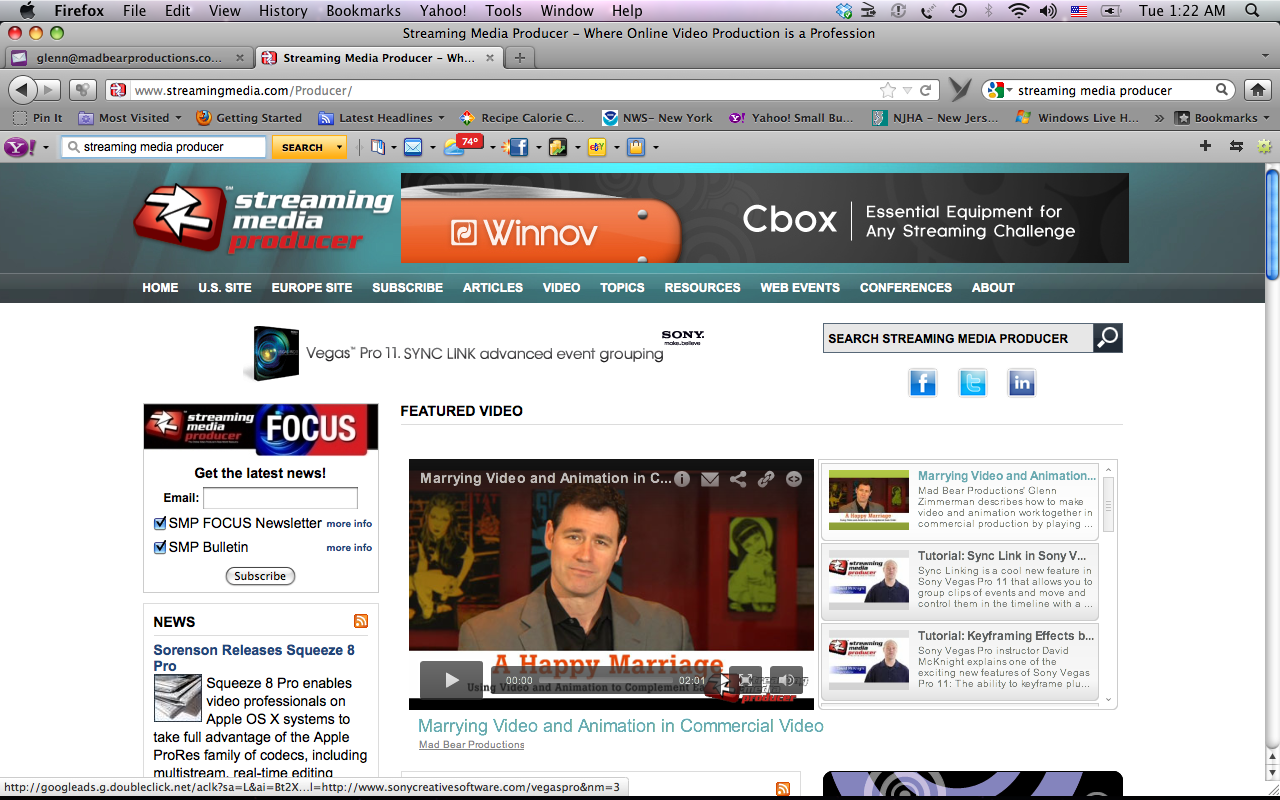 You can click here to go to the Streaming Media Producer website to watch the video or check out their other articles (there is a lot of good stuff). The subject of the "video article" I prepared is how to create a "Happy Marriage" by using video and animation to complement each other in a piece.
You can also watch the video from the Mad Bear Vimeo page below: