Confessions of a TED Speaker
There I was sitting in the audience simply being rude.
Really… I had turned my head from watching the person speaking in the front of the room and was openly talking to myself. Mouthing the words I had been thinking through for months.
I felt like a jerk, but did it anyway.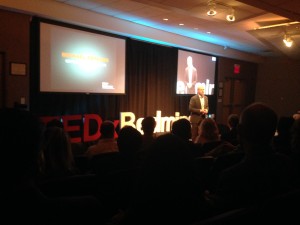 Of course, I wanted to hear what everyone had to say.. this was a TED event and the brain candy and inspiration filling the room were commodities I cherish and sadly get so rarely these days.
But, have you ever had something you wanted to shout from the top of the tallest building at the top of your lungs? Something that meant so much to you personally that it really had nothing to do with you personally.
That is how I have felt for years while watching the influence of media build, and society's awareness of how media was affecting us all fade.
I have given countless presentations and been in front of thousands of cameras in my life, but this was not your typical nerves I was feeling. It was the type of anxiety that only comes when you really care about something and desperately want your thoughts to punch through the clutter of noise and mean something.
I was about to have the opportunity to speak the words and thoughts I have incubating for years, and I was going to do it on a TED stage. I had to wait just a few more hours. It was my dubious honor to be the last of 10 talented and fascinating individuals who were speaking.
A fellow speaker caught up to me during one of the intermissions and wanted to chat. The subject and the person could not have been more interesting. A real life Cannonball Run… but I could not focus. He only had a part of my attention and I just could not manage to fake it well enough. I was still running through my thoughts. Reviewing my timing and making sure my talk was as poignant and succinct as I could possibly deliver it.
During the next set of speakers I did it again. Mentally broke away from the person speaking and started reviewing my talk.
So all day I sat with my thoughts bottled up, ready to explode.
Seems rather silly now as I look back at it, but it was a very real feeling. It was a compulsion.
Then my name was called and suddenly I became very calm. It was odd.
Another TED speaker told me the same thing happened to him. It was somewhat of an out of body experience as I stepped in front of the crowd and began.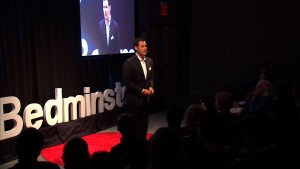 I had personal moments with people during the presentation. As I looked at them and spoke they seemed to understand exactly what I meant. That is really all I could possibly hope for…
And the catharsis continued after I was done speaking as these same people walked up to me and wanted to continue the conversation that I had started.
That night I felt at peace. It seems dramatic but it is true. I realize now that I had felt a passive pressure to give the speech over months and the release was fantastic.
My hope is that what I said means something to you as well. If so, please share the talk. And if you want to reach out to me and further the conversation… I would be honored. After all, that was all I wanted from the beginning.
---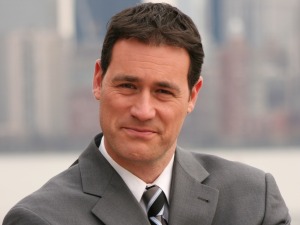 About the Author: Glenn Zimmerman
Glenn has what is best described as "Superhero Syndrome." His affliction began as a child and has progressed with age.
He got into extreme skiing and extreme sports before they were a thing because every superhero should try flying at least once.
While at Boston University, it was his desire to save the day that brought him to Post- Soviet Russia where he explored the emerging homeless population.
His Syndrome brought him to journalism school at Syracuse University to get his MS in Mass Communications. He later became an award winning reporter with the number one station in Detroit (WXYZ-TV) and with NBC's flagship station in New York (WNBC- TV).
And, it was the reason he formed the video agency Mad Bear Productions.
With Mad Bear, he harnesses the power of story to help business, non-profits and events engage with their target audience. Video is his tool and he wields it mightily.
Glenn is a sought after speaker on video engagement and mass media. It is all part of his quest to help save the day, one story at a time.