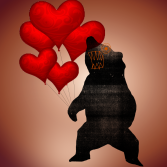 Choosing the Right Video Platform
As video is becoming more and more essential to how businesses communicate with their audiences—whether potential customers, current customers, or employees—a video platform has become a necessary and useful tool to manage, optimize, measure content, and learn about different audiences.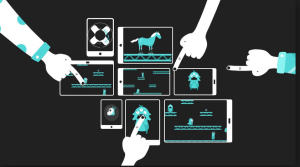 Outline Your Needs First
There are many platforms from which to choose: Wistia, Vimeo, Kaltura, Brightcove, Limelight to name a few. But before you commit to one you've got to consider what's important to YOU and YOUR team. Let's consider shoes for a moment. If you're looking for a running shoe you are going to place value on certain features that someone looking for a dress shoe won't. Video is no different. For marketers, a few features on a Video Platform may be key, while another team may need their own unique features.
Things to Consider:
Of course there is a laundry list of things you should consider, but for brevity's (and sanity's) sake we've taken some of the bigger attributes you're going to want to evaluate your Video Platform short list on:
Content Management: If this is a BIG priority, look for things like the ease with which you can upload and manage new video content. Do you have to involve IT every time? Can you upload directly from your YouTube channel? As your library grows in size and complexity of topics for different audiences, is it searchable and taggable?
Optimization: How high does this rank for your team? You're always looking for ways to improve your video content so how will this Video Platform help you do that? Does it have built in optimization features like A/B split testing and insights on actual audience engagement?
Content Distribution: If you're in charge of this one, ask yourself: is it a simple task to share your videos to multiple channels from within your Video Platform? And even more importantly: if changes are made to your video in the Video Platform, are they automatically updated in all locations where the video has previously been shared.
Reporting, Analytics & ROI: Video Platforms should be more than a place to keep all of your videos. Investigate the detailed metrics offered by a Video Platform. More than video views, look for a platform that will provide you insight on viewing behavior. What portions are people re-watching? What are they skipping? How is this viewer engagement information gathered? And as a whole, how is video contributing to new business? Can you track how a specific video may have played a roll all the way to a closed deal?
Scale: Sproutvideo, Oculu, Brightcove, Limelight, Wista, Vzaar, Kaltura, and Ooyala are known for their large storage space, specialized video uploading and high-bandwidth packages.  Most of these services can be great for larger companies.  You can customize the player to suit your branding, logo, and styles as well as access great tools for development and customer support.  Vidyard offers a Pay as you Go Plan at $5 a video per month with certain viewing limitations along with more structured professional plans ranging up to $499 per month.  They offer basic social media integration as well as some simple customization. However, the more uploads you have the more it's going to cost.Vimeo Pro is a staple in offering businesses an affordable account at $199 a year.If you don't require extra features like the customization of a player and your only goals are embedding your video on your own website, or reaching a wide and often undefined demographic, there are options for your business that don't require monthly fees. YouTube is the most widely known free option.  YouTube allows for basic metrics such as what led your customers to your video and overall plays as well as allowing you to set up a channel and background wallpaper for collections of videos. Other popular free alternatives include Facebook Video, and Flickr.
Sales Enablement: The ability to privately send videos and track whether a prospect viewed it, how much they consumed, and when they did so can make a big impact on the next sales call with that lead, so look into whether or not your shortlisted Video Platforms can do that. As well, can your sales team take advantage of your video marketing content? The easier it is for them to access and send it (like directly from their email!) the easier it will be for your sales team to engage prospects with accurate and creative content, and close more deals.
Don't forget to define success for the adoption of this new technology. If you're embarking on this investment, you'll want to make sure you've defined KPIs (Key Performance Indicators) beforehand so you can evaluate its success for your business even after you've made your selection.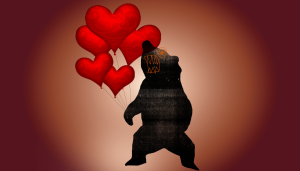 Got a question about something you've read? We would love to hear from you! Just hit reply and ask us.
_____________________________________________________________________________
About the Author: Roshni Hannon
Contact: roshni@madbearproductions.com
Her name means "light" and that is what she is… high energy, bright and fast. And yes… she does run regularly. While we're not sure what she is running from (perhaps her two young kids) we know she's covered a ton of ground. She was the Executive Producer for an award winning and number one rated morning show in Tampa for years. And now, she uses her unique blend of organization, storytelling and curiosity to help Mad Bear clients find their stories. Think of her as an architect, a story architect.