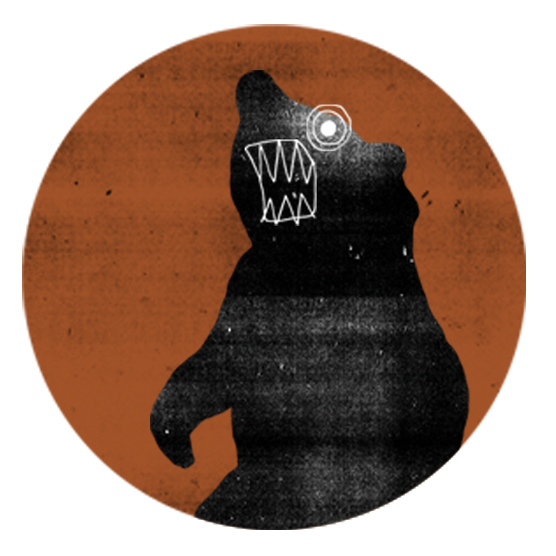 Video Strategy Part 2 — Distribution
So you have this incredible video. You sent it out to your internal teams, encouraged everyone to share, uploaded it to YouTube and now you wait. You wait for the marketing fame to roll in. You wait some more. Unfortunately, each time you obsessively check, your view count wasn't nearly as impressive as you'd hoped and no one is sharing it. Don't stress!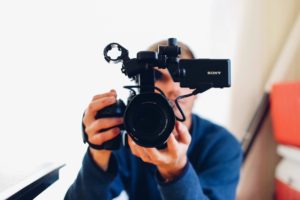 After you've spent time, energy, and money to create this awesome video, it's all about making sure your video(s) get in front of YOUR target audience (not just your mom). You need a  distribution strategy to ensure everyone sees your masterpiece. One of the first spots you'll immediately think about to is YouTube. As the second largest search engine (behind Google — which also owns YouTube), it's imperative for your brand to use YouTube strategically to showcase your videos far and wide.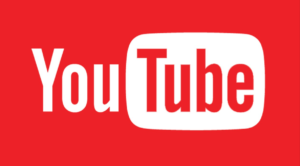 We could write a book about the different ways to use YouTube to distribute your video, but it all depends on what you are trying to accomplish. So here are three:
1) A common approach is to use the channel to gain attention and drive viewers back to your website where they can consume more content free from distraction. (As a bonus, once they're back on your website you'll also be able to track their behavior with video engagement data.)
2) You can also use YouTube to build an audience and then use it for its true social media power (i.e. comments, shares, etc..)
3) Get your videos monetized and start earning revenue off of those YouTube ads by enabling them on your content.
 "Just remember, YouTube loves YouTube. So if you embed a video on a landing page from YouTube. Your landing page is not getting the love, your YouTube channel is…if you want your landing page to get some Google love, consider using another video hosting/sharing platform like Vimeo or Wistia."

– Glenn Zimmerman, President, Mad Bear Productions
Your website or campaign landing pages
Nowadays buyers can go through most of the buying process before ever talking to anyone in sales. So you've got to include videos that are going to make a human connection and keep you memorable. The benefit is two-fold. Not only do videos embedded on your site increase the probability of a sale, but Google takes note when a click leads to longer time spent on a page. What this means is when your viewers click and watch a 90 second video, that 90 seconds makes the content on your site more recognizable, and more likely to appear in Google search results. Winning!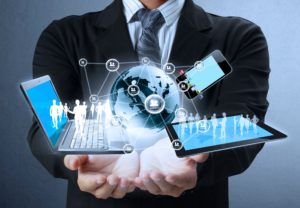 "Create your landing page with a very specific goal in mind and make sure that the content that surrounds the video is very clear and includes button of some kind to make it very easy for your viewers to embrace your call to action… and take action."

– Glenn Zimmerman, President, Mad Bear Productions
Email campaigns
No other marketing medium can communicate as quickly and effectively as video. So it makes a ton of sense to use video in your email marketing to increase brand awareness customer education and, of course, sales.
Approximately half of the marketers who use video in email campaigns experience an uptick in click-through rates, an increase in time spent reading the email, and an increase in sharing and forwarding. (Source: eMarketer)
It's a common misconception that when you use video in email, that the video will simply play, right from inside the email. That would be a unicorn. Unfortunately, most email clients  don't support the need to play video right inside the email. While you can drive them directly to the page on which your video is hosted, it's better to create a landing page specifically for the video. This ensures that your audience won't be distracted by the other content. Once you do that, take a screenshot of your video WITH the play button. Then add the screenshot to an email, and link it to the landing page with your video. Now, when your audience gets your email, they'll see a big screenshot of your video, and when they click on it they'll be taken directly to a page where they can immediately consume your video content.
"One simple way of adding moving video into your email campaign is to utilize an animated GIF. These can be fun and simple. They don't have any sound but they still can say a lot and inspire action. in your viewer."

– Glenn Zimmerman, President, Mad Bear Productions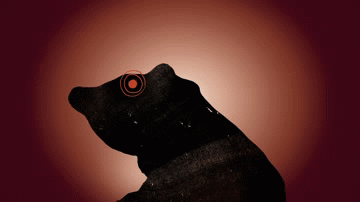 Social networks
When distributing your videos, social channels are your best friend. And you have MANY best friends from which to choose.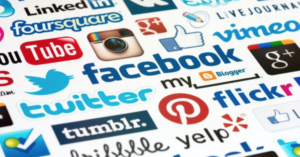 We spoke briefly about YouTube, but there are many more options in the social world. Twitter and Facebook allow you to post videos directly to their platforms. This is always the way to go in order to maximize each platform versus linking from YouTube or another video hosting platform.
Periscope (owned by Twitter) and Facebook Live lead the charge with live video streaming platforms and are increasing in popularity for their easy ability to bring your viewers someplace live easily.
You'll also want to consider a clever use of Instagram, which has a one minute time limit on videos. You can create teaser videos directing viewers to your longer-form content.
"Whether we are talking about the cutesy brand building found on SnapChat or the Live video meets conversation found on Blab, video is clearly at the forefront of Social Media 2.0. But in all cases marketers are seeing the largest leap in video viewership on mobile. So keep this in mind when building and distributing your content."

– Glenn Zimmerman, President, Mad Bear Productions
Remember, always think about the intended audiences. For example, if one of your videos highlights your company's business services, it may perform better with your LinkedIn networks versus your Facebook page.
And sharing is caring! Consider posting your video to your press releases, company blogs and maybe even contact your partners and ask if they'll feature your video content on their blog.
We are truly just skimming the surface when it comes to this topic. So if you have a more in-depth question about video distribution just reach out to us!
---
About the Author: Roshni Hannon
Contact: roshni@madbearproductions.com
Her name means "light" and that is what she is… high energy, bright and fast. And yes… she does run regularly. While we're not sure what she is running from (perhaps her two young kids) we know she's covered a ton of ground. She was the Executive Producer for an award winning and number one rated morning show in Tampa for years. And now, she uses her unique blend of organization, storytelling and curiosity to help Mad Bear clients find their stories. Think of her as an architect, a story architect.